Training Facility
Wesley Clover Parks
401 Corkstown Rd.
Ottawa, ON.
K2K 0J5
---
LESSON STYLE
Lessons are provided by one of our coaches to groups of up to four

riders. Since the farm is located approximately 15 minutes from campus, carpools are arranged between team members to get to and from lessons.
The equitation style lessons focus on both flat work and jumping. Each lesson works on riders both individually and as a group in order to improve rider position, effectiveness in the saddle, and control. Riders are invited to warm up their horses in the fifteen minutes prior to the start of the lesson.
It is not permitted to jump without supervision.WORKING AROUND MIDTERMS
Lessons are scheduled to the best of our ability based on team members' class schedules each semester. Together, the team's coaches and Lesson Coordinator try to choose lesson times that work well with everyone's schedules to allow all members the ability to lesson each week.
RESPECTING THE BARN
Following each lesson and/or free ride, each rider is responsible for caring for his/her horse, sweeping/cleaning their cross-tie area
, and cleaning/polishing their respective tack before leaving the farm.
Powered by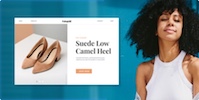 Create your own unique website with customizable templates.