The UOEQ Team started off as a general club in the Fall of 2002 and was created by then student Henna Hussain and coach Simone Williams. The team had four members during the first year and has now grown to have an average of twenty riders!
Since the Fall of 2003, UOEQ has been a University of Ottawa Competitive Sport Club and we can now use the Gee Gees name to represent ourselves. This means that we are governed and recognized by the University's Sports Services and are able to use many of their resources, however the majority of team costs are covered by Member Fees and fundraising.
The University of Ottawa GeeGees Equestrian Team competes in two show circuits: The Intercollegiate Horse Show Association (IHSA) and the Ontario Collegiate Equestrian Association (OCEA). IHSA competitions take place over the course of a weekend (two days), and are held in several beautiful venues in the state of New York. OCEA competitions are held on just one
day (Sundays) and are held in Ontario.
Powered by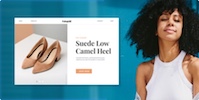 Create your own unique website with customizable templates.