Coaching and Management


Since the GeeGee's Equestrian team's initiation in 2003, the team has evolved into a very successful competitive club with much thanks to its talented coaches. The team has seen a ton of success from its foundation with Simone Williams of Queenswood Stables, Ottawa, ON to the team's national championship debut in 2007, led by coach Corry Smallegange, facing some of North America's best equitation riders.

The GeeGee's thank their past and current coaches for their dedication to the team and hard work. The team's riders have been privileged to train with some top Canadian trainers and Grand Prix riders including Simone Williams, Jill Henselwood, Corry Smallegange, and Lauren Hunkin.

As UOEQ has grown, so too has our coaching team. Currently our team is coached by Mark Struthers, and Lauren Hunkin of Synergy Farms, as well as our new coach as of the 2017-2018 season Angela Erickson. We are so excited to have Angela join the team as she brings a new dimension to our coaching with her wealth of experience.
---
MARK STRUTHERS
Head Coach of uOttawa Equestrian Team
​
After showing Jumpers on the A-Circuit for years out of London, Ontario, Mark moved to the United States in 2002 to study blacksmithing at the Maryland Horseshoeing School. In early 2003 he returned to Canada, this time to Ottawa, Ontario, and began working with top local farriers to expand his knowledge on horseshoeing.

Today, Mark continues to ride and show Hunter/Jumpers on the A-Circuit across Ontario and Quebec while also coaching the University of Ottawa Equestrian Team.

Being an encouraging and knowledgeable coach, Mark is always looking for ways for us to improve our riding and hit that next-level of equitation excellence in competition. Mark has become an invaluable asset to the team and we are extremely lucky to have him!
---
LAUREN HUNKIN
Head Trainer of Synergy Farms
Lauren completed her first full year of Grand Prix competition in 2006. Since then, she has achieved excellence in several arenas with her dutch-bred gelding 'Larry 0146', including a second overall finish in the The Kubota Cup (2006), back to back wins on the Grand Prix circuit (2008), and making the short-list for potential Olympic contenders in both 2009 and 2013. Lauren was also named "Athelete of the Month" by Equine Canada in June of 2008.

Lauren's equestrian knowledge, endless patience, and faith in the team have encouraged us to reach a higher standard of riding. Her technical methods allow us to build our knowledge-base and push us just far enough out of our comfort zone, helping us to focus on the muscles and techniques we need to be competitive at higher levels.

Visit the Synergy Farm website

here

.
---
Powered by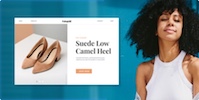 Create your own unique website with customizable templates.